FOUR-LEGGED FRIENDS

CLICK HERE TO VIEW OUR PET GALLERY
Our four-legged friends can capture your heart like no other. They are often our very best companion & every time we look at them we can't help but smile and feel warm inside.
We, absolute love, photographing animals, cats, dogs, horses..... whichever your love maybe we can create a very special collection of photos to freeze their memory forever.
Our Gold packages come complete with a 20 x 30 wall product in an array of stunning finishes such as Acrylic, Aluminium & Canvas along with a stunning luxury keepsake album.
SILVER FOUR LEGGED FRIEND PACKAGE
* 30-minute photo shoot session

* Private secure online gallery displaying all images taken
* 2 Prints of your choice in any size up to A3 or 4 High resolution digital photos of your choice
* Your chosen prints digitally retouched/enhanced
Price: €100.00

(You may purchase the entire collection of photos from your silver session in high res and copyright free for an additional €100)
BRONZE FOUR LEGGED FRIEND PACKAGE

* 1 hour photo shoot session
* 5 photos of your choice Digitally Retouched /Enhanced
* All images on in high resolution
* All images copyright free giving you the freedom to print/share images however and where ever you wish
Price: €150.00
GOLD SILVER FOUR LEGGED FRIEND PACKAGE
* 40-minute photo shoot session
* 5 of your choiceDigitally Retouched /Enhanced
* All images on in high resolution
* All images copyright free giving you the freedom to print/share images however and where ever you wish
* Choice between a Beautiful 20 x 30 wall product in either Floating Acrylic, Floating Aluminium or Canvas or an A4 Luxury 20-page Album with either a Photo or Leatherette cover containing between 30 - 40 images
Price: €415.00



PLATINUM FOUR LEGGED FRIEND PACKAGE
* 1-hour photo shoot session
* 10 of your choiceDigitally Retouched /Enhanced
* All images on in high resolution
* All images copyright free giving you the freedom to print/share images however and where ever you wish
* Beautiful 30 x 40 wall product in any of our finishes

* A4 Luxury 20 page Album with either an Acrylic, Photo or Genuine leather cover containing between 30 - 40 images
Price: €1025.00

Treat someone special to the perfect gift. We offer a range of gift vouchers available to purchase:

CLICK HERE TO PURCHASE GIFT VOUCHER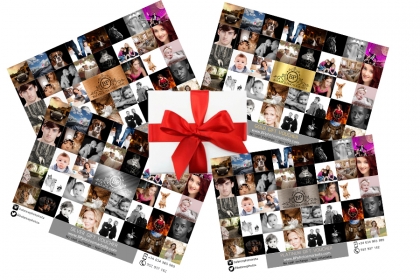 Additional Information
Extra photo shoot time may be booked at an extra €85 per half hour
Travel costs may apply if shoot location is further than an hour from Puerto Banus. We are able to visit you or you are welcome to visit us, we are based in the beautiful mountains of Monte Mayor Benahavis, surrounded by stunning views and scenery providing the ideal backdrop.
Or if you are looking for a studio finish we also have a portable white & black professional studio backdrop. Please note this can not facilitate large items. It is 7ft by 6ft and accommodates up to 4 people.

Other wall products available along with bespoke sizes. please enquire for further details/prices
Photographer Marbella, Photography in Marbella Spain, Pet Photography in Marbella Spain, Pet Photographer, Pet Photographer Puerto Banus, Pet Photographer Estepona, studio photographer Marbella, photographer Andalucia, English speaking photographer Marbella, English speaking photographer in Marbella, female photographer Marbella, equestrian photography Marbella, equestrian photography, dog photography, professional animal photography